Alexis Kuperfis
Mixology or the art of making cocktails
For the past few years, mixologists and bartenders have been inventing increasingly surprising and sophisticated recipes. For instance, salty cocktails are trendy. Beetroot, shallots, rosemary slip into our glasses. Alexis Kuperfis, IBM program director and mixologist in his spare time, explains us all the tricks of creating cocktails.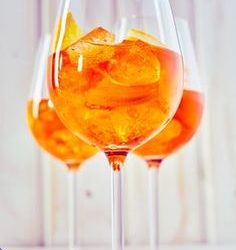 Ah the vacations… Farniente, barbecues, aperitifs (in moderation of course!)… You miss all that? Relax in the atmosphere with a delicious and refreshing Aperol Spritz, a cocktail that comes straight from Italy. Cocktail expert Alexis Kuperfis tells us in detail how to...
Mixology is simply a specific state of mind that some barmen are developing increasingly all around the world. More precisely, Alexis Kuperfis explains that it deals with the art of mixing and respecting products. A good mixologist needs first and foremost create trends rather than following them.
Today, this profession is widely recognized. The mixologists are even considered as real chefs, able to make cocktails with surprising tastes. All over the world, these artists are now being talked about as renowned stars. However, three centuries earlier, cocktails were more a necessity than a trend in Great-Britain. Indeed, the first alcoholic blends were based on lime and gin and were prepared with products from the West Indies. The British navy used them as a medicine in order to treat scurvy of which suffered by sailors back from the islands.
Today, the capital of mixology remains London. Indeed, it is here that the art of delicately blending the flavours of alcohol and fruit juice has been rehabilitated. As Alexis Kuperfis points out, cocktails have always been part of British culture and especially in London. The mixology phenomenon really began ten years ago, when mixologists thought about creating cocktails differently. They wanted to offer innovative and experimental drinks. This trend is now perfectly in line with all the clients' desires. When they open the door of a bar, they are looking for adventure through flavours. They have developed a more sophisticated palate. Moreover, mixologists are real enthusiasts who want above all to share their work and their creations. These professionals are not mixing only a cocktail for their customers, they want that this beverage tells a story to them. The client does not only buy the cocktail, but also the know-how and the story behind it.
From now on, mixologists are competing for originality in their creations. It is not uncommon to find ingredients such as rosemary, dill, coriander in our glasses, or even to drink a salty cocktail. It is a demanding job; there are even schools in order to learn how to combine flavours correctly. These schools welcome people who want to become mixologists as well as people who simply want to learn the basics of how to make good cocktails when they invite friends of family at home.
In order to be a good mixologist, you have to combine several qualities: paying attention to detail when making cocktails behind the bar, but it is also a lot of theoretical learning about products and their origins and the way they behave when they are mixed with each other. Of course, the importance of having quality equipment also matters a lot.
The different accessories for making good cocktails
Alexis Kuperfis presents the main accessories of any bartender. There are many accessories available to make cocktails, but not all the drinks require the same accessories. You can make great cocktails only with a glass and the ingredients.
It exists two main types of cocktails: the spoon-mixed cocktails and the shaker cocktails. The shaker is used to blend ingredients and notably to create a dilution with the addition of ice cubes. Most cocktails are shaken up in a shaker with ice. Then the strainer will be used to filter the various particles that may be in the shaker, such as lemon grains or small pieces of ice cubes that have broken. There are two types of sieves: four-legged sieves and two-legged sieves, it is just a matter of preference.
The dispenser has a large and a small part either 4 cl and 2 cl or 6 cl and 3 cl, etc. It is useful to have a accurate dosage of alcohols. With experience, mixologists know how to dose their blends without any doser. To do this, they count the number of seconds. Indeed, one second is approximately equal to 1 cl.
The pestle is also very used in cocktail making, it is used to crush the ingredients such as mint, coriander or citrus fruits (lemon, orange) in a glass.
Finally, the spoon. It has several uses. Obviously, its first usage is to stir. Its long, twisted handle makes it easy to mix. At the end of the cocktail preparation, it can also be used to bring ingredients that are at the bottom of the glass to the surface in order to homogenize the global appearance of the drink. The spoon can also be used to make the show, especially when serving champagne. To do this, simply take your spoon upside down, stick the opening of the champagne bottle and pour gently.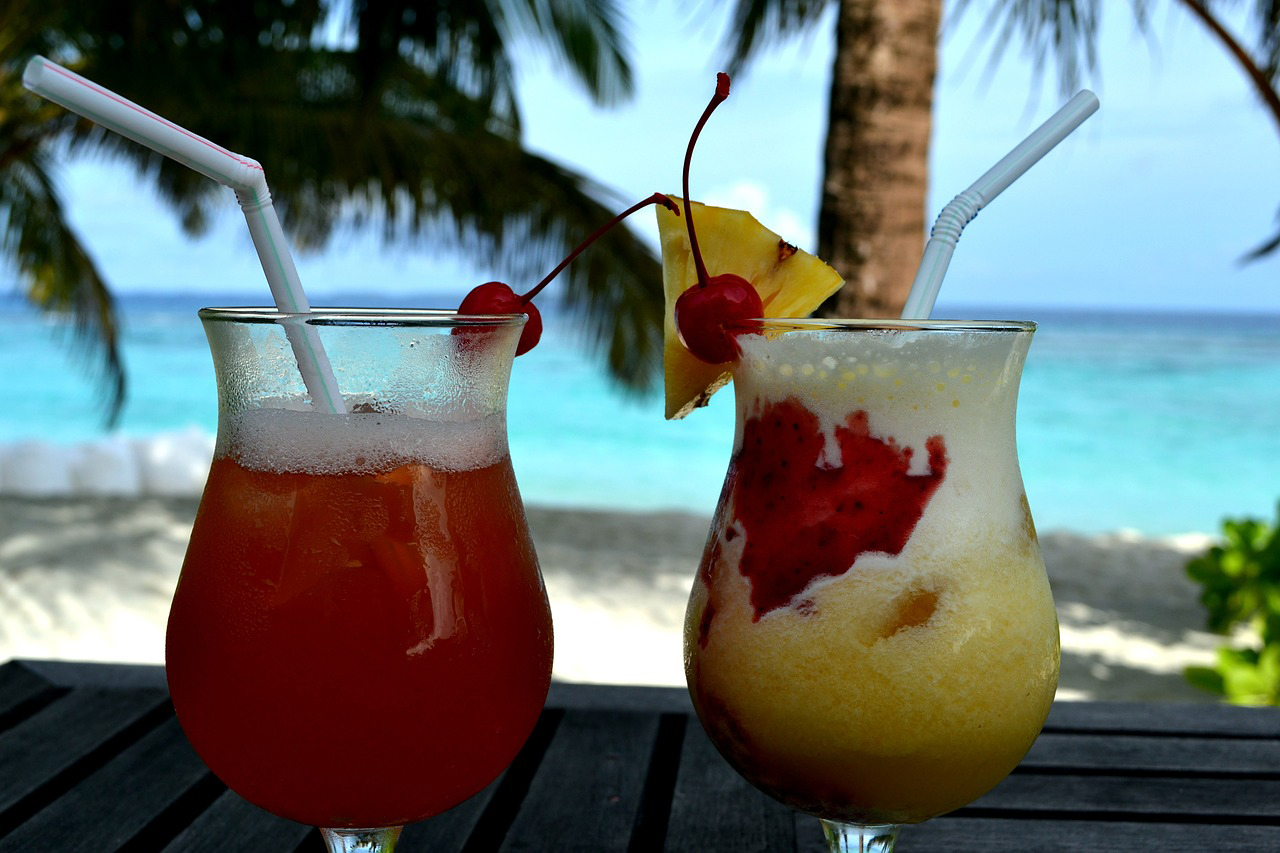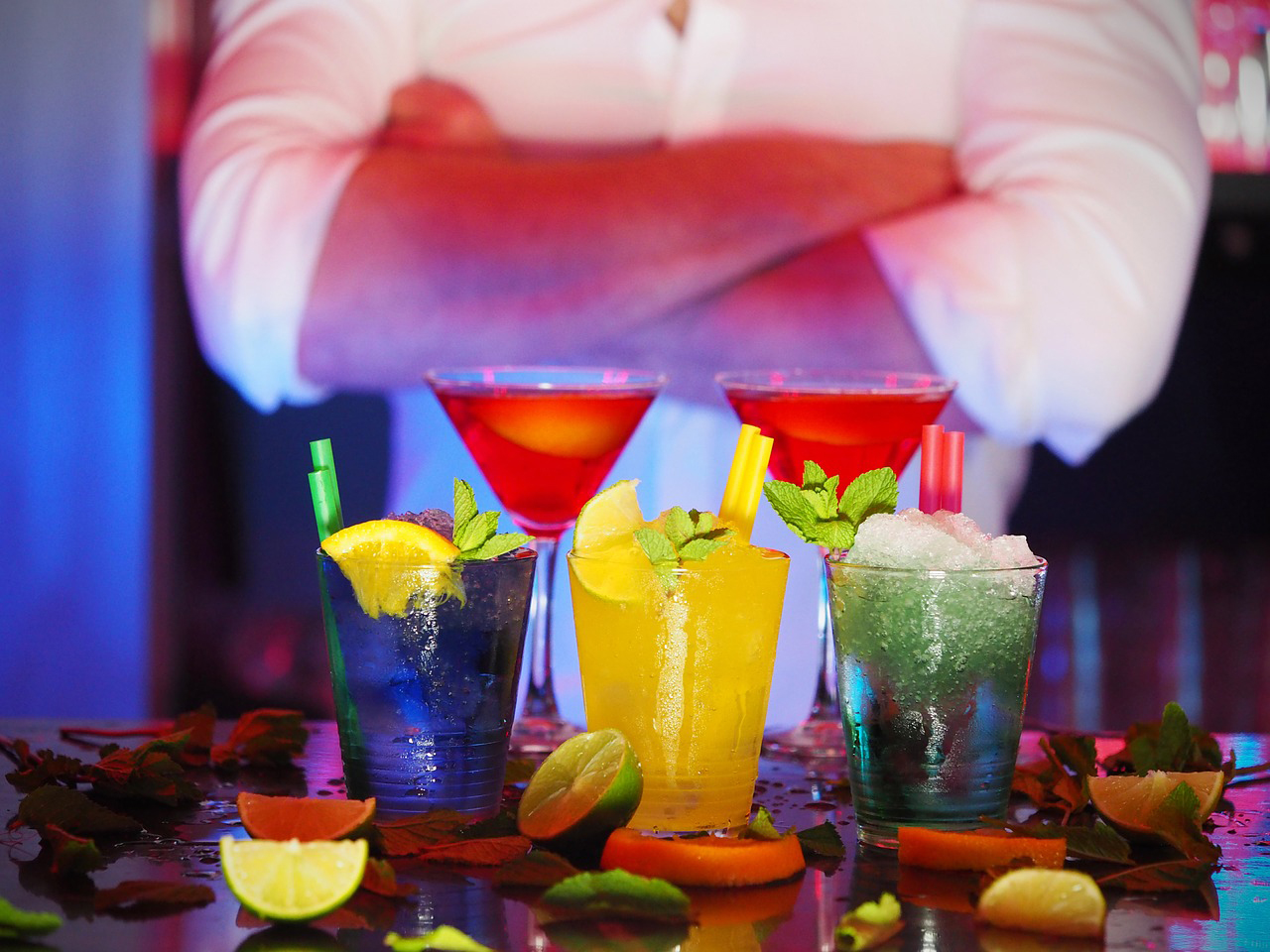 The basic ingredients for a successful cocktail according to Alexis Kuperfis
In order to impress your friends and to succeed in making good cocktails, it is not necessary to use extravagant and original ingredients. Indeed, as in the kitchen, it is important and essential to know the basics. At first, be aware that cocktails are composed of three main categories of ingredients: sweet ingredients, acidic ingredients and alcoholic ingredients. For the sugar touch, the mixologist mainly uses brown sugar or white powdered sugar. He can also use cane syrup. This liquid sugar has the advantage of dissolving very well when cold in cocktails. In addition, it is also possible to use, for instance, aspartame or even stevia, which are ingredients with sweetening power, but which are very low in calories. They are therefore perfect for people on a diet of fans of light products.
For acid products, the mixologist mainly uses citrus fruits: yellow lemon and lime are, for instance, very trendy and widely used for the creation of cocktails. However, do not forget that there are other citrus fruits such as combava. Indeed, it looks a lot like lime, but it tastes like lemongrass. There is therefore an acidic side but much sweeter. Finally, the kumquats, which are very little and acidic citrus fruits, can also be used.
Finally, for alcohols, to start, Alexis Kuperfis recommends using the main basic distillates like vodka, rum, gin, tequila and whisky. Then it is also possible to use liquors, that can be either herbal or fruit-based or even wine-based for appetizers.
You now know all the basics for making good cocktails. As Alexis Kuperfis points it out, the most important thing is to have fun and imagination. But above all, do not forget to drink your creations with moderation.